Video about Nyle DiMarco's family
About Nyle DiMarco*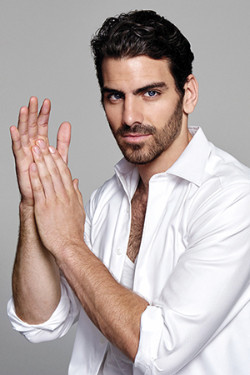 Nyle DiMarco rose to international fame after winning Cycle 22 of America's Next Top Model. He then showed his talent as a dancer, winning hearts on the ABC reality show Dancing with the Stars. Nyle is also a philanthropist, launching the Nyle DiMarco Foundation in April 2016.
Advocating for full and early access to American Sign Language (ASL) and English for Deaf and hard of hearing children in the United States is a priority for the Nyle DiMarco Foundation, a nonprofit dedicated to improving the lives of every Deaf person in the world. The Foundation promotes culturally-based, community-engaged and innovative approaches to advance the standing of Deaf individuals and their families.
The Foundation and its mission has roots in DiMarco's childhood. DiMarco was born into a multi-generational Deaf family and was taught ASL and English from birth. He has over twenty-five Deaf members in his family. This means his two brothers, parents, grandparents, and great grandparents are all Deaf. He is the fourth generation. He is also a fraternal twin and believe it or not, his twin is Deaf DJ Nico DiMarco.While growing up, DiMarco attended deaf schools and received a bilingual education in ASL and English. Multiple times while being interviewed on America's Next Top Model and Dancing with the Stars, DiMarco has thanked the Deaf community for its role in his success.
"If it weren't for the Deaf community, I wouldn't be where I am today," DiMarco said. "I want to give back to my community. We're in this together."
He believes that he is fortunate because of the access he had growing up within his Deaf family that knew how to raise a deaf child and to how instill identity and pride in order to succeed in life. His Deaf family is the main reason why he has Nyle DiMarco Foundation and he strives to better 70 million deaf lives worldwide because more than 75% of parents do not sign to communicate with their deaf child.
(*source: nyledimarcofoundation.com and nyledimarco.com)
Nyle DiMarco social media links: